Ethics and governance
The UN Principles for Responsible Investment have been signed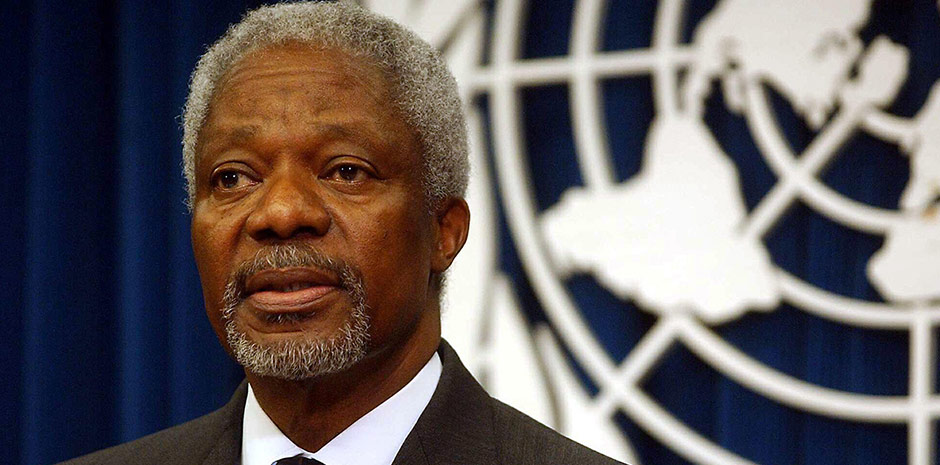 The Principles for Responsible Investment were created in 2006 by Kofi Annan, the Secretary-General of the United Nations at the time. IMAGE ALAMY
Picard Angst has become a partner of the 'UN Principles for Responsible Investment'. Our goal is for all our investment decisions to take ESG considerations into account, looking at environmental impact, social aspects and governance. Dr David-Michael Lincke, Head of Asset Management, explains the background behind this and the opportunities it presents.
What motivated Picard Angst to sign the Principles for Responsible Investment (PRI)?
Global developments such as climate change are proceeding at an accelerating pace. In recent years, investors have consequently become more alert to the importance of sustainable business models when it comes to ensuring the long-term success of their investments. In turn, this leads to an increase in the use of valuation methods for financial instruments, such as stocks and bonds, that take the impact of environmental, social and governance dimensions into account.
---
At Picard Angst, we are noticing that giving consideration to sustainable practices and taking them into account, in line with these three dimensions, is becoming a core part of the process of making investment decisions for our institutional customers. As a result, we believe it is important for us to underscore our own commitment to sustainable investment practices by signing the Principles for Responsible Investment (PRI).
---
How do these principles shape day-to-day work at Picard Angst?
As a signatory, we have committed to abide by an array of goals. They include:
Incorporating ESG issues into investment analysis and decision-making processes.
Seeking appropriate disclosure on ESG issues by the entities in which we invest.
Promoting acceptance and implementation of the principles within the investment industry.
Reporting on our activities and progress towards implementing the principles.
To promote these goals, we have gone to particular efforts to improve our employees' knowledge of ESG matters: portfolio managers and consultants alike are currently receiving further training on this.
Can you give a concrete example of how ESG aspects shape Picard Angst's investment solution?
As an institutional asset manager headquartered in Switzerland, a key part of our business involves managing mandates from Swiss pension funds, who hold sizeable amounts of Swiss stocks. The Swiss stock market is very concentrated, which poses a major challenge in terms of taking ESG integration into account in allocations of Swiss stocks. As a result, established approaches that work well with global or broad-based regional allocations are not a practical option. To counteract this, we have developed a specific, optimisation-based approach that resolves the conflict between maximising the portfolio's ESG score and limiting relative risk (tracking error) compared to the market benchmark.
'As a signatory to the PRI, the global initiative for responsible investment, we ensure that all our investment decisions incorporate ESG considerations, taking environmental impact, social aspects and governance into account.'
David-Michael Lincke, Head of Portfolio Management

Your contact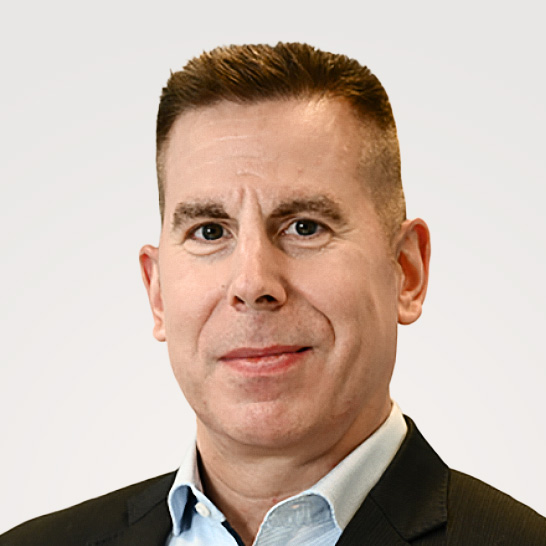 Dr. David-Michael Lincke
Head of Asset & Portfolio Management
+
This content is for information purposes only and should not be construed as an investment recommendation, investment advice or the result of any financial analysis, nor should it be construed as an offer or invitation to submit an offer. The "Guidelines for Ensuring the Independence of Financial Research" of the Swiss Bankers Association do not apply to this publication. This document does not constitute a simplified prospectus pursuant to Art. 5 CISA, an offering prospectus pursuant to Art. 652a or Art. 1156 CO or a listing notice within the meaning of the Listing Rules. Therefore, only the simplified prospectus drawn up by the issuer is authoritative, together with all additional product information of the issuer. The simplified prospectus and the additional product information of the issuer as well as the brochure "Special Risks in Securities Trading" may be obtained free of charge at any time from Picard Angst AG, CH-8808 Pfäffikon SZ (Tel. +41 (0)55 290 55 55* or e-mail info@picardangst.com).
From a legal point of view, structured products are debt securities (receivables), so that the default risk depends on the creditworthiness of the issuer. In this respect, the investor bears the risk of a deterioration in the creditworthiness or insolvency of the issuer, which can lead to a partial or total loss of the invested capital.
For a detailed description of all material risks (issuer risk, market risk, currency risk, liquidity risk, product-specific risks, etc.), please refer explicitly to the simplified prospectus of the issuer, together with all additional product information of the issuer. The information contained herein does not replace the qualified advice absolutely necessary prior to any purchase or investment decision, in particular with regard to all associated risks and the suitability of this product.
This publication and the financial product depicted therein are not intended for persons subject to a jurisdiction that restricts or prohibits the distribution of this financial product or of this publication or the information contained therein.
Performance achieved in the past must never be understood as an indication or guarantee of future performance. All information is provided without guarantee.
Calls to the number marked with (*) may be recorded. If you call this number, we assume that you agree to this business practice.