Overview of the medical technology market
"Private Equity is becoming increasingly important for MedTech Innovation."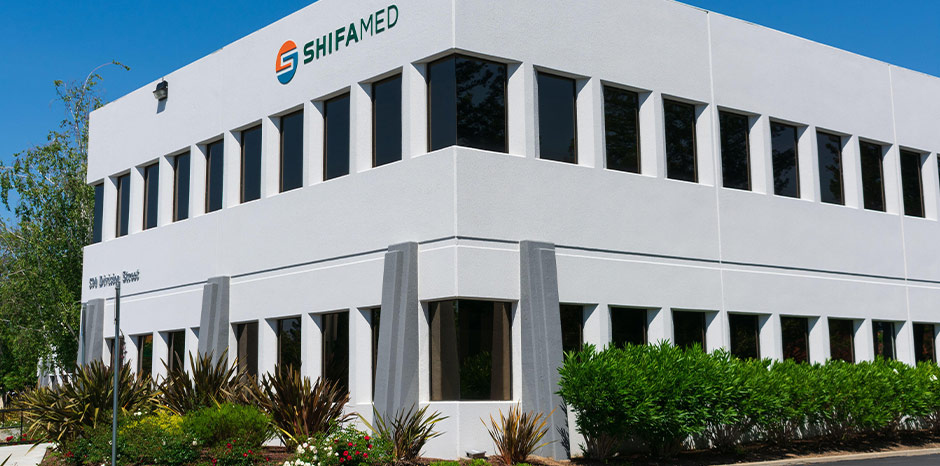 The Picard Angst MedTech Venture Capital Fund invests in the most promising MedTech start-ups in the Silicon Valley in the field of cardiology, ophthalmology, digital health and robotics/AI. The fund invests primarily in companies from Shifamed, a medical technology hub in Silicon Valley. The medtech incubator develops next-generation medical products that improve clinical standards and enhance patients' lives. Shifamed has an exceptional track record with six exits from six companies. MICHAEL VI / ALAMY STOCK PHOTO
Christophe Constantin, member of the Investment Committee of the Picard Angst MedTech Venture Capital Fund, has over 25 years of experience in medical technology. In this interview, he explains how the medical technology market works and what role private equity plays in product innovation.
What is the significance of medical technology or "MedTech" in short?
Medical technologies (MedTech) are products, services or solutions used to save and improve people's lives.
MedTech is present at every step of our lives. From pregnancy tests to ultrasound scans, medical technology is with you from before you are born. If you scratched your knee as a child, you wore a plaster; if your vision blurs, you got glasses. When you are unwell, diagnostics and medical devices help healthcare professionals restore you to good health as quickly as possible.
"MedTech covers prevention, diagnosis, monitoring, treatment and care."
Christophe Constantin, MedTech expert
Should you need surgery, medical technologies will ensure you get the care you need in a way that is safe and minimally invasive; if your blood vessels become blocked, stents can help clear the way; if you are seriously ill, an MRI scan can find the cause; if you require monitoring, digital health tools can check your health status and communicate vital data to health professionals. Medical technology is beneficial to the health and quality of life.
---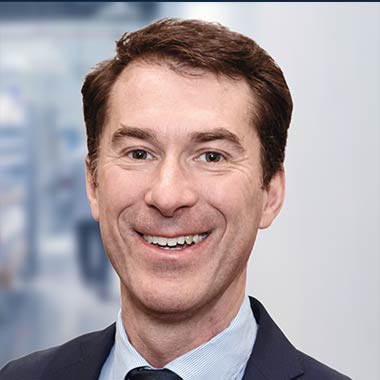 Christophe Constantin
Non-Executive Director at Toxeos
Head of Transformation Emerging Markets Cordis
Member Investment Committee Picard Angst MedTech VC Fund
---
The founder of Toxeos is a member of the Investment Committee of the Picard Angst MedTech Venture Capital Fund. With Toxeos, he supports MedTech companies reach their full market potential through data-driven insights and business model innovation. Christophe has over 25 years of experience in medical technology and has held various leadership positions at global companies such as Johnson & Johnson, Medtronic and Stryker.
---
How big is the market for MedTech and how is it currently developing?
In 2020, the global market for medical technology was valued at circa USD500billion of which the US represented 40% and the EU 30%. It is forecasted to grow at circa 5-6% per annum to reach USD600-800billion by 2025.
This growth is being powered by robust underlying fundamentals, including a rise in the number of healthcare facilities, increasing healthcare expenditure, technological advancements and an ageing population, which means more people rely on healthcare. The incidence of chronic diseases such as diabetes is increasing globally, and early diagnosis and treatment rather than cure, all serve to drive demand. Add to this the increasing consumerisation of healthcare, from real time monitoring to personalisation. As lifespans lengthen, the demand for more innovative solutions to be able to diagnose and treat chronic conditions and emerging illnesses is clear. Medical technologies are providing this value: they can offer more targeted treatments which allow people to live longer and better lives.
Who are the strategic players?
In Europe alone, there are circa 33,000 MedTech companies of which 95% are SMEs but few global strategic players have managed to dominate the market. The list below shows the top 10 largest medical device companies in the world by revenue in 2021, representing 35-40% of the market:
Top 10 Medical Technology 2021
| | |
| --- | --- |
| 1. Medtronic | USD 30 bn |
| 2. Johnson&Johnson | USD 22 bn |
| 3. Abbott | USD 22 bn |
| 4. Philips Healthineers | USD 19 bn |
| 5. GE Healthcare | USD 18 bn |
| 6. BD | USD 17 bn |
| 7. Siemens | USD 16 bn |
| 8. CardinalHealth | USD 15 bn |
| 9. Stryker | USD 14 bn |
| 10. Baxter | USD 11 bn |
Revenue 2021 of the ten largest medical technology suppliers in the world.
---
Those strategics cover multiple segments. For example, Medtronic operates 20 business units covering a broad portfolio such as cardiac rhythm management, transcatheter aortic valves, neuromodulation, diabetes pumps: or Stryker from orthopedic robotics to neurovascular and medical & surgical equipment.
Why is therapy innovation critical?
With fierce competition for market share in the Operating Rooms and eroding prices in mature segments, it is increasingly challenging to drive top and bottom-line growth. Hence, the need to drive therapy innovation is always top of the agenda. Companies are focused on investing in innovation to keep their industry leading pipeline of breakthrough innovations flowing. The majority of which comes from acquisitions which will help them drive increased and sustained growth in the future.
What is the role of Private Equity in this market?
Private Equity (PE) is playing an increasingly important role in the sector. Over the past decade, PE firms have sponsored 924 medical devices and supplies companies in the US, investing more than $280 billion in the process.
PE firms help strengthen a spectrum of life sciences companies. Their goal is to make those companies more efficient, more innovative, and better at serving their ultimate customers: their patients. That is important for an expensive health care system that needs to care for an aging baby boom generation. The demand for safe, cost-efficient, and innovative medical devices will continue to increase, and PE firms are able to help the industry across all fronts.
When PE-sponsored health care companies get eventually sold to larger medical device manufacturers, substantial returns are delivered to shareholders but more importantly PE exits become an important source of innovation. That is important for patients because hospitals and other operators will be able to buy and use those products at a scale the smaller company would not have been able to match. Unsurprisingly, strategic players are enthusiastic beneficiaries of PE-sponsored companies because the PE-sponsored companies have worked for years to improve their technologies. Ultimately, however, patients are the biggest beneficiaries, even if they are unaware of the path those products took to reach them.
3rd Round Picard Angst MedTech Venture Capital Fund
The Picard Angst MedTech Venture Capital Fund is a risk capital fund that makes direct investment in the most promising MedTech start-ups in Silicon Valley. Thanks to its consistent fast follower strategy, it offers high potential returns and minimised risk, compared to traditional VC investments.
---
All info on the 3rd subscription round
---
---
Your contact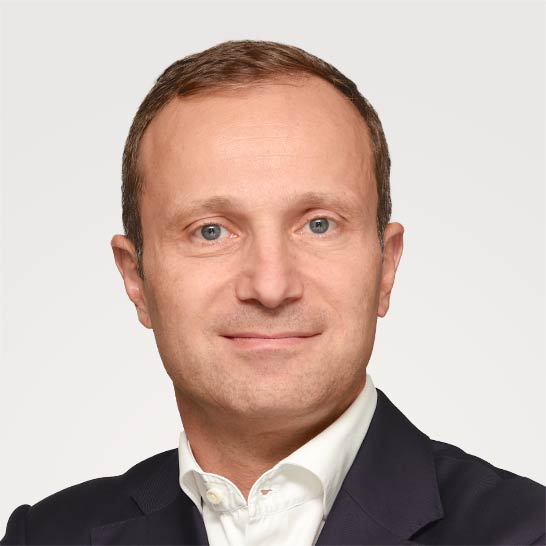 Peter Pilavachi
Partner & Portfolio Manager, «PA MedTech VC Fund»
+
This content is for information purposes only and should not be construed as an investment recommendation, investment advice or the result of any financial analysis, nor should it be construed as an offer or invitation to submit an offer. The "Guidelines for Ensuring the Independence of Financial Research" of the Swiss Bankers Association do not apply to this publication. This document does not constitute a simplified prospectus pursuant to Art. 5 CISA, an offering prospectus pursuant to Art. 652a or Art. 1156 CO or a listing notice within the meaning of the Listing Rules. Therefore, only the simplified prospectus drawn up by the issuer is authoritative, together with all additional product information of the issuer. The simplified prospectus and the additional product information of the issuer as well as the brochure "Special Risks in Securities Trading" may be obtained free of charge at any time from Picard Angst AG, CH-8808 Pfäffikon SZ (Tel. +41 (0)55 290 55 55* or e-mail info@picardangst.com)
From a legal point of view, structured products are debt securities (receivables), so that the default risk depends on the creditworthiness of the issuer. In this respect, the investor bears the risk of a deterioration in the creditworthiness or insolvency of the issuer, which can lead to a partial or total loss of the invested capital
For a detailed description of all material risks (issuer risk, market risk, currency risk, liquidity risk, product-specific risks, etc.), please refer explicitly to the simplified prospectus of the issuer, together with all additional product information of the issuer. The information contained herein does not replace the qualified advice absolutely necessary prior to any purchase or investment decision, in particular with regard to all associated risks and the suitability of this product
This publication and the financial product depicted therein are not intended for persons subject to a jurisdiction that restricts or prohibits the distribution of this financial product or of this publication or the information contained therein.
Performance achieved in the past must never be understood as an indication or guarantee of future performance. All information is provided without guarantee
Calls to the number marked with (*) may be recorded. If you call this number, we assume that you agree to this business practice.