Pension funds July 2018
Time to adjust asset allocation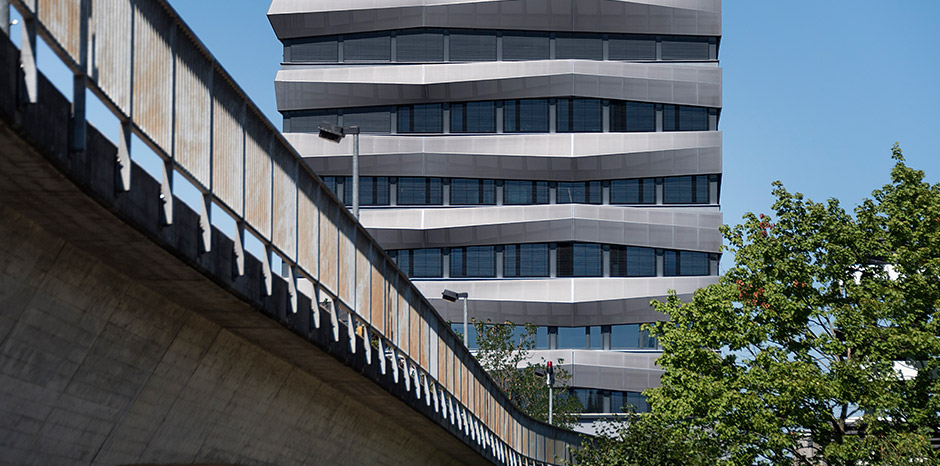 Corrections can be observed in Swiss commercial and luxury real estate. Here in the picture the Stuecki Business Park in Basel, with a shopping centre 200 meters before the German border.
The share of equities and real estate in the Swiss pension fund's asset allocation has never been as high as in 2018. However, with increasing risks more cautious positioning and hedging are appropriate. Bernd Barth, Client Advisor, presents strategic investment considerations for Swiss pension funds.
According to swisscanto survey , the asset allocation of Swiss pension funds showed historical extremes last year. For the first time, equities have overtaken bonds and are now the most important asset class. However, the positive equity trend has already lost momentum and political and macro-economic risks have increased significantly, which is why setbacks such as in February 2018 with or without external cause are conceivable at any time. Against this context, a more prudent equity positioning or a put hedge could be considered.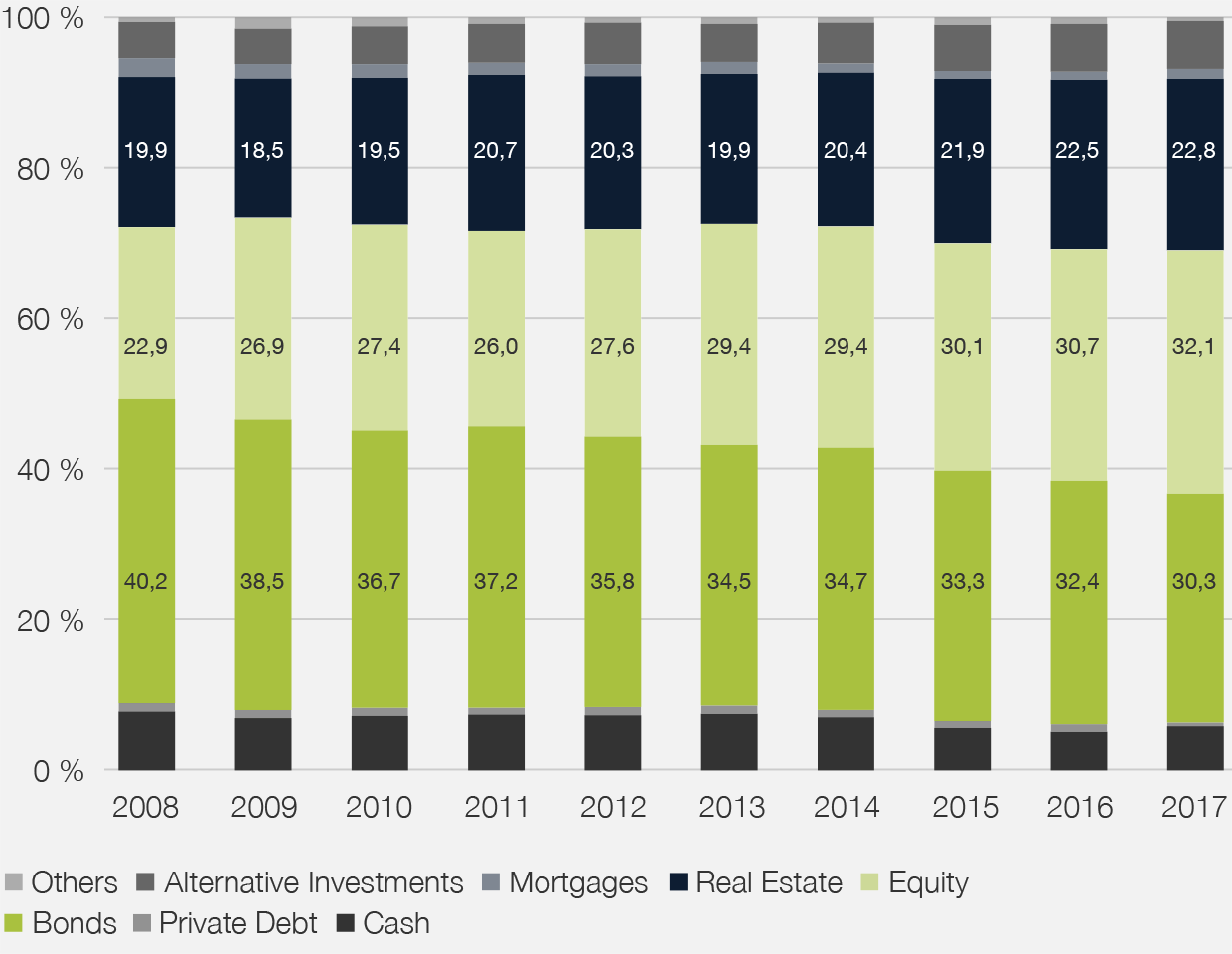 In the first half of the year interest rates have risen at the long end of the term structures in major currencies, in particular 10-year USD Treasury yields were above 3% and 10-year Swiss Confederation yields were secondarily positive. Assuming accelerating inflation and normalisation of monetary policy, short maturity profiles and floating interest rate investments remain the preferred choice for foreign currency bonds. In view of inestimable duration risks, CHF bonds should also be viewed critically and a higher cash ratio is conceivable.
Return of the political risk premia
Corrections can already be observed for Swiss commercial and luxury properties, which is why we consider a more conservative positioning in low-price residential properties, which prove to be resistant to economic fluctuations and real estate bubbles, to be more suitable.
An investment in gold could be considered for the alternative asset class, as the return of a political risk premium is likely to be only a matter of time. For pension funds sharing our anticipation of an accelerating increase in inflation, a broad-based exposure to commodities is preferable.